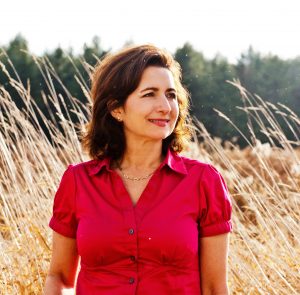 A little bit about my Journey…
I have a degree from the Rhode Island School of Design which has always allowed me to think creatively and design my life the way that I wanted to.  My curiosity lead me to ask the question: Why do some people manage to live such full lives and really contribute so much more to the world than others?  It was a question that I received the answer to while working part-time at a local bookstore.  The answer was that they connected with their higher Self and it made me want to learn more. I took advantage of all the books that were available to me at the bookstore and came across a best selling book that sparked my imagination and inspired me to resurrect an idea that I had over 25 years ago for a product idea. The book talked about another book about inventing and licensing ideas to companies and earning royalties.  I followed the steps in that book and also read more self-help books but was still not able to realize my dream of bringing this product to market.  I followed my intuition and signed up for a webinar put out by the Proctor Gallagher Institute on "Goal Achieving". The results that I got from that course were insane! I ended up finding the perfect company to license my idea and in the process realized another calling to become a consultant for the Proctor Gallagher Institute. I have always been interested in psychology and philosophy and found a way to satisfy this part of me by coaching and facilitating the 6-month program that we teach called "Thinking into Results".  I love inspiring and helping people get out of their own way and realize their deepest desires.
If you've been sitting on the fence about achieving a goal and are serious about living your life to the fullest, make the simple decision to book a call with me. What holds us back is usually a lack of confidence. I love hearing about people's dreams and I am passionate about helping to bring them to life! If your instincts are nudging you to reach out to me, go for it! The most successful people in the world make decisions quickly. Start becoming one of them! Make a decision right now to follow your intuition and contact me.